For many people, getting a tattoo is part of becoming an artist but still missing something to achieve like a license for future missions. And tattoos require some very adult decision-making. Why everyone's take a government for their security. So, we introduce government tattoo classes with certification which means safe and secure. We had started creating the benefits, of these courses, you will be learning and earn from our certification which is government certified and it has AN ISO 9001:2015 (International Organization for Standardization) Work with More Than 160 Countries.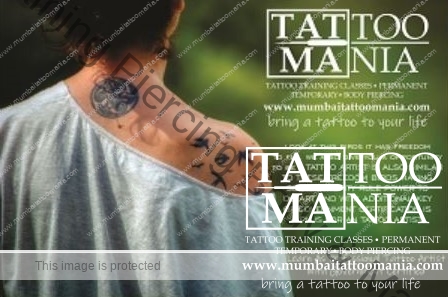 A Tattoo Artist is also similar to these freedom birds having the self-authority rule of power to do art and with an additional key of government tattoo classes with certification is a plus for a tattoo artist.
Being Tattoo Artist gives the freedom to dictate your own working hours no deadline and the client needs to depend on your artworks. Despite the freedom to head out of the workplace at their own discretion, Tattoo Artist's commitment to work is still as present as the traditional workplace. You will reach for your potential on your own and grow your skills, raise your rate, and land your clients. Once I became a tattoo artist, you realized that you were the one in charge of my own destiny. If you wanted full-time results, then you had to put in everything that I had. So that's exactly what I train you to learn to do.
Government Certification Professional Tattoo Classes
Training Module No. 1  Tattoo Machine Theory Types of Machine Trouble Shooting How It Work Turning Control Extra Curriculum Activity
Training Module No. 2 Some Sketch Basic Outlines Anatomy Realism, 3D, Art Tattoo Dotted Circle Color Tattoo & Techniques
Training Module No. 3 Stencil Making Techniques Stencil Training Colorful Stencil Dotted Line Techniques
Training Module No. 4 Needle Theory Liner Round Magnum Flat Cartridge Grips Work on Skin Pad
Training Module No. 5 Pre – Hygiene Standard Cross Contamination Studio Standard Aftercare Setup and Break Down Aftercare Products Extra Curriculum Activity
Training Module No. 6 Color Theory Color Wagon Wheels Ink Portfolio Mix Color Techniques
Training Module No. 7 Black & Grey Tattooing Shading Machine Grey Techniques Mag and Round Uses Planning Tattoo Start To Finish Shading Techniques