Avoid making any rash decisions?This Tattoo Blog Will Help You.
Tattoo enthusiasts to share and exchange their artwork, experiences, and stories. Without Understanding the design getting tattoo
Getting a price comparison for inking
If you're getting a inked because you're drunk or high rebellious or your friends are goading you, then you're getting an inked for all the wrong reasons resulting to regret for a lifetime.
Perfect Location For Tattoo? This Tattoo Blog Will Help To Select
Location plays a very important role which in turn also influences the design, especially for doing small /tiny tattoos. Seeing on social media people grab that this is the location where I need to inked but technically they are not aware that tattoo in some parts after a certain period doesn't look the same resulting to affect end result.
Spend some time refining the design and choosing one perfect design that reflects your memories or has meaning for you?
Do have a clear thought of what you want to ink and walkin to our tattoo parlor with some image/concept to enable an artist to design the same and get what is desired by you.
Think before you ink?
The question itself defines its meaning as once inked its a part of your body which is a lifetime result and if inked without thought will end up with regret for life.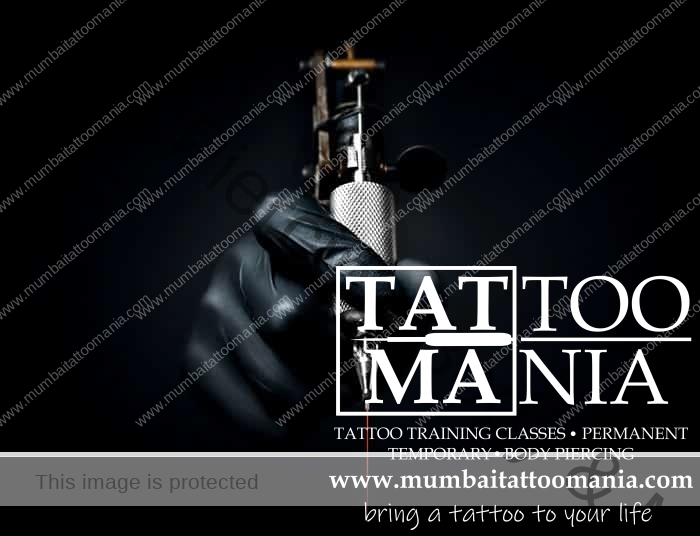 We are the most reputed tattoo studio?
We get more referrals. Asking about our studio where their friends and family members have inked.
We are approachable by public transportation, train, and buses
We are located near the thane railway station and as Thane being such a location from where all can easily reach.
Meet our artist
Meet our artist, who is quite polite, friendly and a good listener. Meet the artist who is ready to ink on your body for your dreams
Ensure Licensing
Walkin to our studio for Inked or Piercing or Classes.
We are registered as The Government Recognized Tattoo Parlour along with Piercing and Classes.
Be Patient
Its always recommended to walkin or book appointments for consulting to get a better knowledge of inking or piercing or classes rather than calling, as its said Face to Face is a better understanding concept.
Tattoo Art
A tattoo is an art of aesthetic hand-design expressed through the combination of brush movement in strokes
Most frequent questions and answers